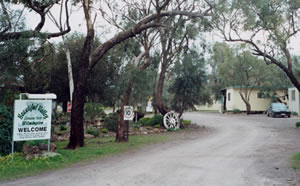 Wilmington
Originally known as Beautiful Valley. Wilmington is nestled in a lovely part of the lower Flinders, surrounded by highly productive rural holdings.
Visitors are well catered for, with Hotel, Garage, Deli, Post Office, Butcher, Take-away foods and General Store close by.
First surveyed in 1876 Wilmington offers some fine examples of 19th Century architecture. Some local favorites are the Coaching Stables & Police Station both built in 1880. The two-story Butter Factory is now a private residence and dates from 1848.
Mount Maria Walking Trail is a pleasant 2hr walk, well signposted pointing out various sites of interest. A popular attraction experienced by visitors to Wilmington.
Hancock's Lookout
Approximately 4.5 km from Wilmington, on the Port Augusta Road. Hancock's Lookout turn off is clearly signposted on the left. A further 7km to the Lookout is rewarded with incredible views over the surrounding area.

Alligator Gorge
Offering some of the most spectacular and colourful rock formations in the Flinders Ranges. Alligator Gorge is within the Mt Remarkable National Park.
The turn-off is opposite the entrance to Beautiful Valley Caravan Park.
A 12km sealed road winds through Magnificent scenery leading visitors to a car park,several walking trails start here.
An entry fee is applicable per car.
Spring Creek Mine
10km south of Wilmington a turn-off to the right leads to the historic old Spring Creek Copper Mine which was discovered in 1860 and closed in 1874 because of flooding. From 1891 the mine has supplied water to the town of Wilmington from its 50 metre shafts.
The buildings in the creek are on private property, please respect them. The mine is within the Mt Remarkable National Park. Visitors are reminded that the taking of rock specimens is prohibited within the park.
Copyright © 2017 Beautiful Valley Caravan Park